MUSIC VIDEO
There are the LUTHIERS of the world, who meld science and art into hand-hewn instruments.
There are the Songwriters, who mince melody and words into music.
There are the Musicians, the Singers, the Performers who then bare their souls, and touch ours.
And then, there is Steve Grimes: the rare talent, who blends all three.
From his cozy workshop, halfway up a volcano, he WRITES the songs that SING from the INSTRUMENTS he makes with his HANDS.
And when a global pandemic hits? His hands and mind never stop. Steve has managed to write a song for the times. And record it. And release it.
AFTER THE RAIN is a quarantine collaboration, filmed entirely in our backyards.
TODD SOLIDAY: DIRECTOR | CAMERA | EDITOR | RAINMAKER
STEVE GRIMES: THE MUSIC
FEATURE DOCUMENTARY | IN DEVELOPMENT
1 GRAND: AN UPCOUNTRY GUITAR STORY
[working title]
Have you ever had so many signs something was "right" that it was impossible to ignore? That's how this project came about, and we're honored to be working on a pitch trailer for 1 GRAND. Steve Grimes is a world-renowned luthier and musician who just happens to live a mile from our office in Kula, Maui. We were graciously introduced to him and his wife, Mary Anna, through our long-time friend and mentor, Greg Pecknold, and the rest is history. It turns out that Steve just made his 1000th instrument: a milestone we celebrated, and filmed, with a full-on celebrity gala in February – the stars aligned and here we are!
1 GRAND is a story about craft, passion, and living your best life. It's a relatable film about the power of place, culture, and spirit that will inspire you to question your own path and encourage you to re-design your future. The film is sprinkled with performances and interviews from celebrity musicians in Hawaii and beyond. Willie Nelson plays Grimes guitars. Paul Simon is a repeat customer. Jackson Browne, Jake Shimabukuro, George Benson, and Pat Simmons adorn the shop's "Wall of Fame". With humor and humility, they tell us – and show us – what makes a Grimes guitar so unique and why the "luthier's" job is so essential to their lives, and maybe yours.
GREG PECKNOLD: EXECUTIVE PRODUCER
LEAH WARSHAWSKI: PRODUCER | DIRECTOR | IMPACT
TODD SOLIDAY: DIRECTOR | CAMERA | EDITOR
CHRIS TOWEY: DP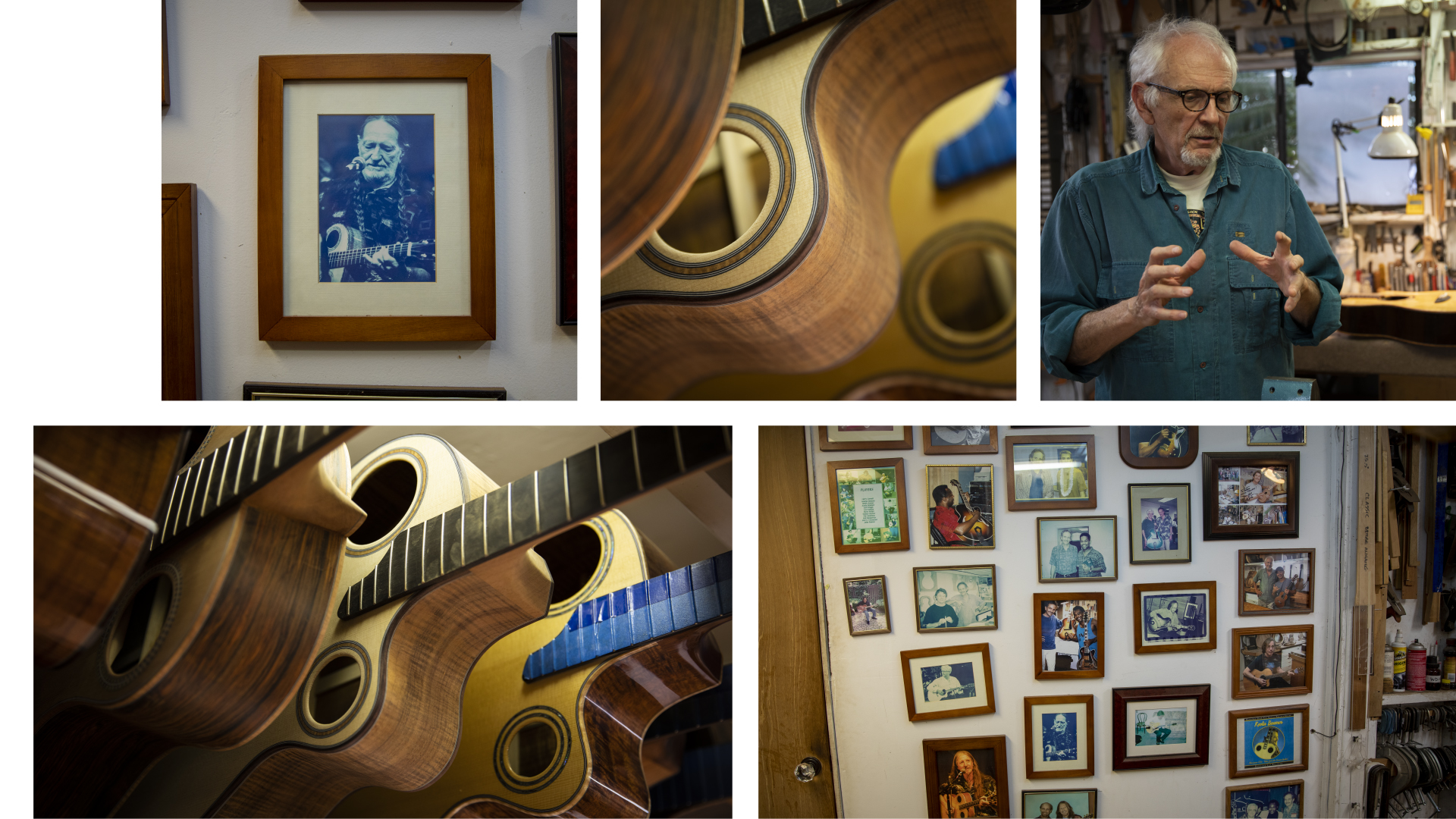 WE'RE JUST GETTING STARTED…
Help us make this film a reality! Donate to the project and put your name on the movie! Tax deductions and film credits possible. If interested, email leah@inflatablefilm.com for more info.
OR
Donate via check:
Inflatable Film
3558 Lower Kula Road
Kula, HI, 96790
Learn more about Grimes Guitars – www.grimesguitars.com